Petaling Jaya
D-55-3, Block D, Jaya One
No. 72A, Jalan Prof Diraja Ungku Aziz (Jalan Universiti)
46200 Petaling Jaya
Tel: +603- 7955 0389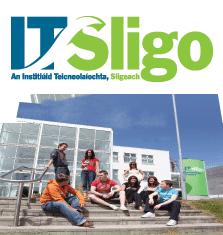 IT Sligo is founded in1970 as one of Ireland's leading third level institutions. It is home to 6,000 students enrolled across three schools of learning: Business & Social Sciences, Engineering & Design and Science. Of those, 2,000 are studying online. IT Sligo is the place to help you get ahead in the world of work with an industry placement. Thanks to our close contacts and research collaborations with leading companies and major employers, we can offer you a wide variety of opportunities.
Technological University Dublin (TU Dublin) is Ireland's first technological university formed out of a consortium of three technical institutes – Dublin Institute of Technology, Institute of Technology Blanchardstown and Institute of Technology Tallaght – as part of Ireland's National Strategy for Higher Education to 2030.The university has key partnerships with other institutions and industries, giving its 28,000 students from at least 85 countries the needed exposure to transform innovative ideas into marketable and useful products or services.
Dublin City University (DCU) is #5 among the global universities in Ireland ranking by the U.S. News & World Report, recognised for its ambitious and enterprising qualities. It is home to more than 16,000 students and has over 200 programs across five faculties—Humanities and Social Sciences, Science and Health, Engineering and Computing, Business and Education. Its academic excellence, strong links to industry and emphasis on enterprise trains students to become global-minded professionals and leaders in their fields.
Maynooth University (MU) ranks #6 in Ireland in the Times Higher Education's World University Rankings 2019 and is home to around 12,000 students from more than 90 countries. Maynooth University helps students in achieving their academic and career goals through its cutting-edge research institutes, world-class teaching facilities and innovative degree programs. From undergraduate to doctoral levels, students can choose from a broad range of programs under three academic faculties—Arts, Celtic Studies, and Philosophy; Social Sciences; and Science & Engineering.